Fridge dryers StarlettePlus-E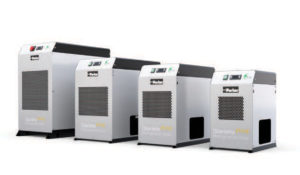 Parker Hiross StarlettePlus-E Series refrigerated dryers (SPE) are the perfect solution for the efficient removal of water vapour from compressed air. StarlettePlus-E combines quality and efficiency in a reliable design, providing the least impact on the environment and operating costs.
Thanks to the highly efficient heat exchanger (E-Pack) design, the refrigerant circuit absorbs less power and requires less refrigerant than other comparative dryers, making StarlettePlus-E the refrigerant dryer in the market with the lowest running costs and the most environmentally friendly.
StarlettePlus-E is also available with the additional 'Energy Save' feature, on models from SPE026. When equipped with the Energy Save feature, the SPE models will save additional energy at partial load by cycling the dryer's compressor activity and using the cold reserve stored in the E-Pack mass to cool the inlet air.
Features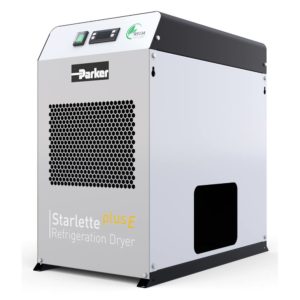 For industrial and general air applications requiring a pressure dew point (pdp) no lower than +3°C

High efficiency all-in-one aluminium heat exchanger (E-Pack)

Dual-frequency, ready for 50Hz or 60Hz applications

Digital controller with integrated features

Wall mountable (models up to SPE018)
Benefits
New ecological refrigerant R513A

Lowest carbon footprint on the market

Lowest running costs and lowest absorbed power

Additional energy savings option available from SPE026

Low refrigerant volume (avg. 25% lower than comparative ranges)
Interactive Presentation – StarlettePlus-E – English (Requires Adobe Flash)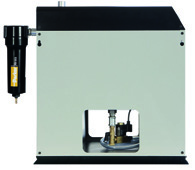 Video – StarlettePlus-E Energy Saving Refrigeration Dryers