NITROSource – it is a system using reliable cykling adsorption (Pressure Swing Adsorption – PSA) which is completed by special equalization tanks.

Equalizing pressure in the adsorption chambers with molecular sieve (CMS), during the working cycles is achieved a significantly lower ratio between necessary amount of compressed air and outlet volume of nitrogen.
Benefits:
Permanent high purity of gas up to 10 ppm O2 = 99.999% N2
Small need for installation place
System requires compressed air line and power connection only
Cost savings up to 90% in comparison with gas bottles N2
Elimination of bottle management
Fast return on investments
Permanent availability of gas resources
Simple upgrade of the system
Absolute independence from suppliers of gas bottles and cryogenic tanks
Don't waste your money buying Nitrogen!
Interactive Presentation – Industrial Nitrogen Gas Generation – English (Requires Adobe Flash)
Interactive Presentation – NITROSource PSA Nitrogen Gas Generator – English (Requires Adobe Flash)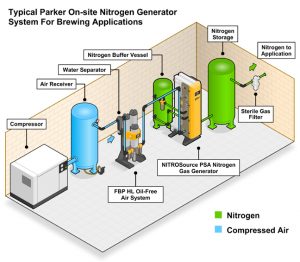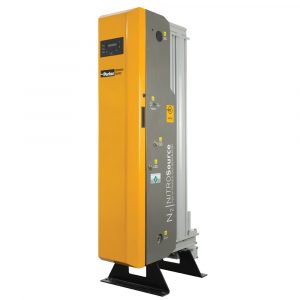 | | |
| --- | --- |
| Video – NITROSource PSA Nitrogen Generators | |
| | |