Middle pressure PSA adsorption dryer Zander®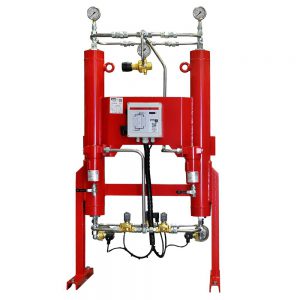 HDK dryer is heatless adsorption dryer for middle range of design pressure 25 and 50 barg.
Desiccant regeneration is ensured by small stream of dry air to keep pressure dew point -40°C or deeper. Electronic control system Multitronic allows direct synchronisation with compressor. The loss of purge air for regeneration is up to 5%.
HDK dryer is available in version "SiliconeFree & PaintCompatible" as option.
These factors guarantee extremely good reliability with high durability. The combination dryer series HDK with input filter XP and output filter typer V in Advanced Technology meets the highest requirements for compressed air.